On-Going Drama I'm Watching for Now
Guess you already can guess what I'm going to write about 😁 tak lain and tak bukan other than my addiction love towards k-drama. Dan nak jadikan cerita pulak, right now memang tengah banyak sangat drama yang tengah best-best kan 😙 memandangkan sekarang tengah takda kerja lagi, so why not layan drama dulu sampai lebam 😂 so jom!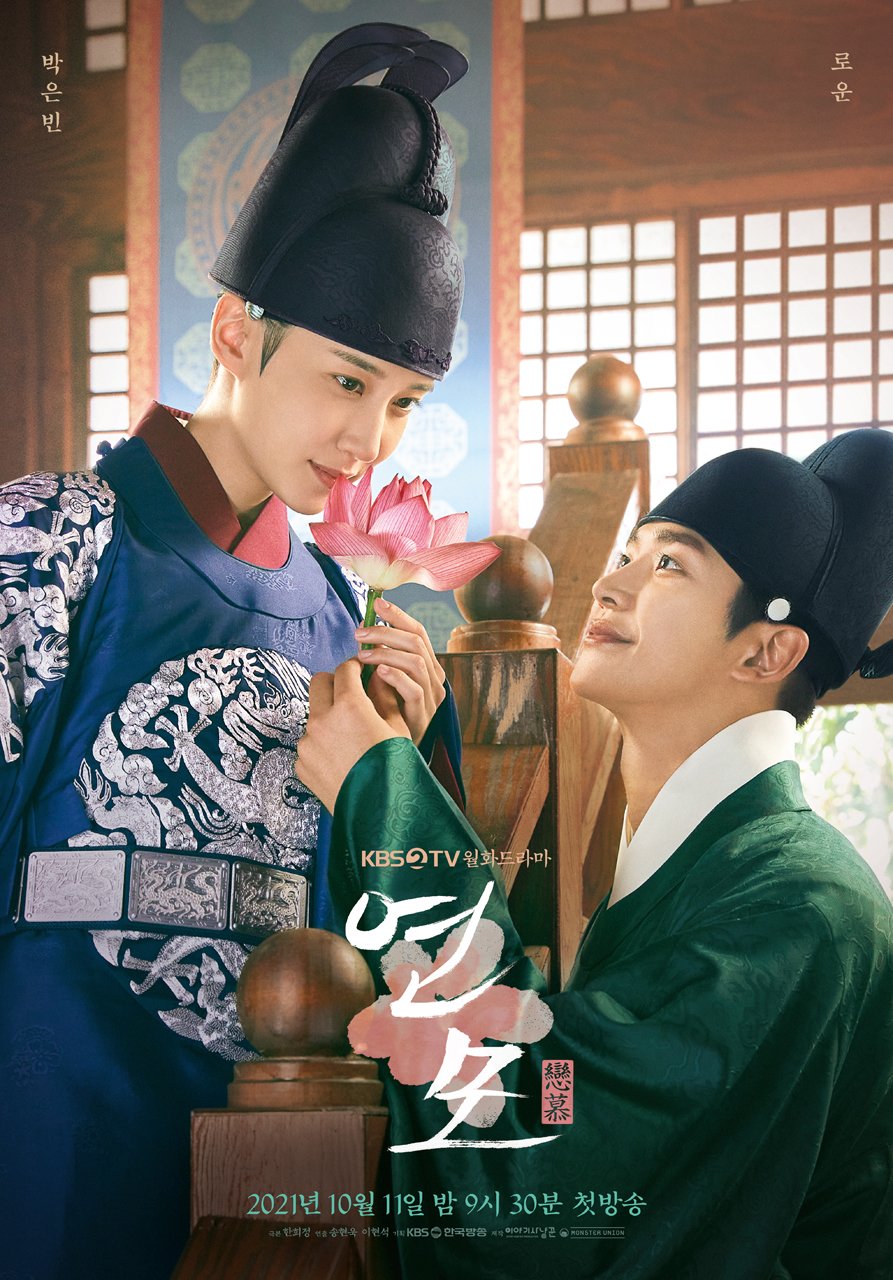 The King's Affection
Synopsis: When the Crown Prince's consort gives birth to twins, the twins are considered an ominous sign, and the order is sent to kill the daughter. To save her, she is secretly sent out of the palace. A few years later, the twin son Lee Hwi dies due to an unfortunate accident. To hide her twin son's death, the mother brings back the daughter and raises her as Prince Lee Hwi. Lee Hwi (Park Eun Bin) eventually becomes a crown prince. Fearing that her real identity will be revealed, Lee Hwi is unable to have anyone close to her and hides her emotions from others, making biting remarks. Although she distances herself, she starts developing feelings for Jung Ji Woon, her teacher who comes from a noble family. Jung Ji Woon (Rowoon) is a teacher from the Crown Prince 'sikangwon', a government office for the sole purpose of educating crown princes. He is described as a handsome man who is bold, persevering, and tenacious, but also tends to take life as it comes and lives free from worldly concerns as an optimist who enjoys life. As the son of a government official in the Saheonbu (an investigative government office), his future seemed clearly set out for him. However, there was a reason that he chose to go his own path and leave the easy road behind.
Synopsis: A secret royal inspector works as an undercover official who inspects local provinces to expose corruption. He teams up with a lady who is searching for happiness by getting divorced from her current husband. The duo then goes on a grand scheme to discover the truth and find corruption. Ra Yi Eon (Ok Taec Yeon) wanted to open a dumpling store outside the capital. However, due to his cleverness, he passes the state examination and becomes an official in the Office of Special Advisors. There, he finds himself receiving secret orders to carry out missions as a secret inspector. Kim Jo Yi (Kim Hye Yoon) is an unorthodox lady in the Joseon era who dislikes the notion of women suffering in silence during marriage and is wholeheartedly in support of a divorce. She is passionate and is always ahead of time.
Melancholia
Synopsis: A sexual scandal between a math teacher and a student in a prestigious high school ended in tragedy. 4 years later they meet again, now as adults, to reveal the corruption in school and to regain one's reputation as a teacher. Ji Yoon Soo (Im Soo Jung) is a high school math teacher with a bright smile and a positive impression of others. She is a hard-nosed and stubborn person who has to push ahead with the decisions she has made. She is a math geek who loves solving difficult problems and teaches students to purely love math. Baek Seung Yoo (Lee Do Hyun) is emotionless and has no light in his eyes. He used to be a math genius who appeared on a quiz program at the age of five and surprised the world by solving college-level math problems. He was admitted to MIT at the age of 10 but dropped out at the age of 12, and suddenly disappeared.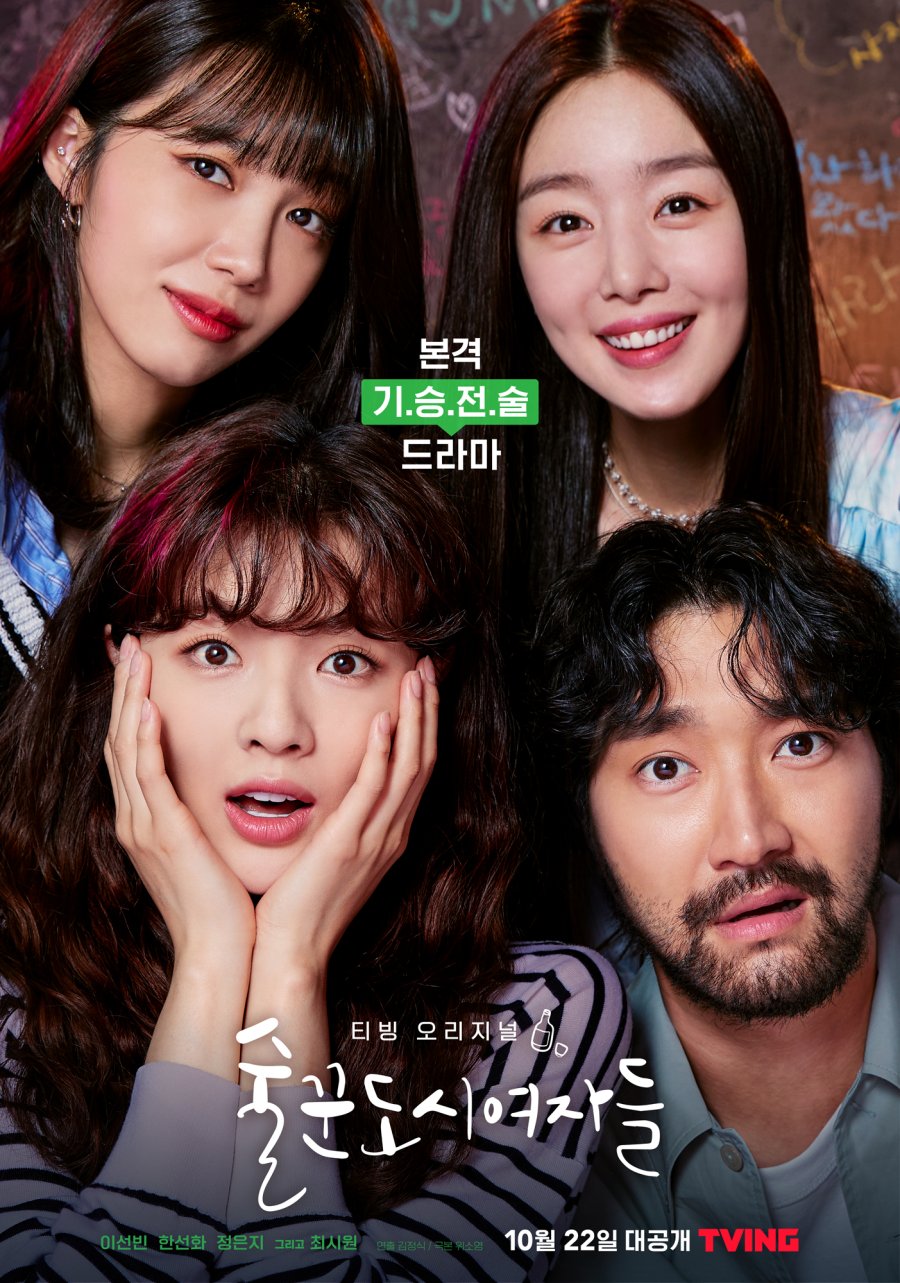 Work Later, Drink Now
Synopsis: Ahn So Hee (Lee Sun Bin), Han Ji Yeon (Han Sun Hwa), and Kang Ji Gu (Jung Eun Ji) enjoy hanging out after work and drinking together. The three women are single and in their 30's. As for their jobs, So Hee works as a broadcasting writer, Ji Yeon as a yoga instructor, and Ji Gu as a YouTuber. Meanwhile, Kang Buk Gu (Choi Si Won) works as a PD of the TV variety show. He hangs out with these three women.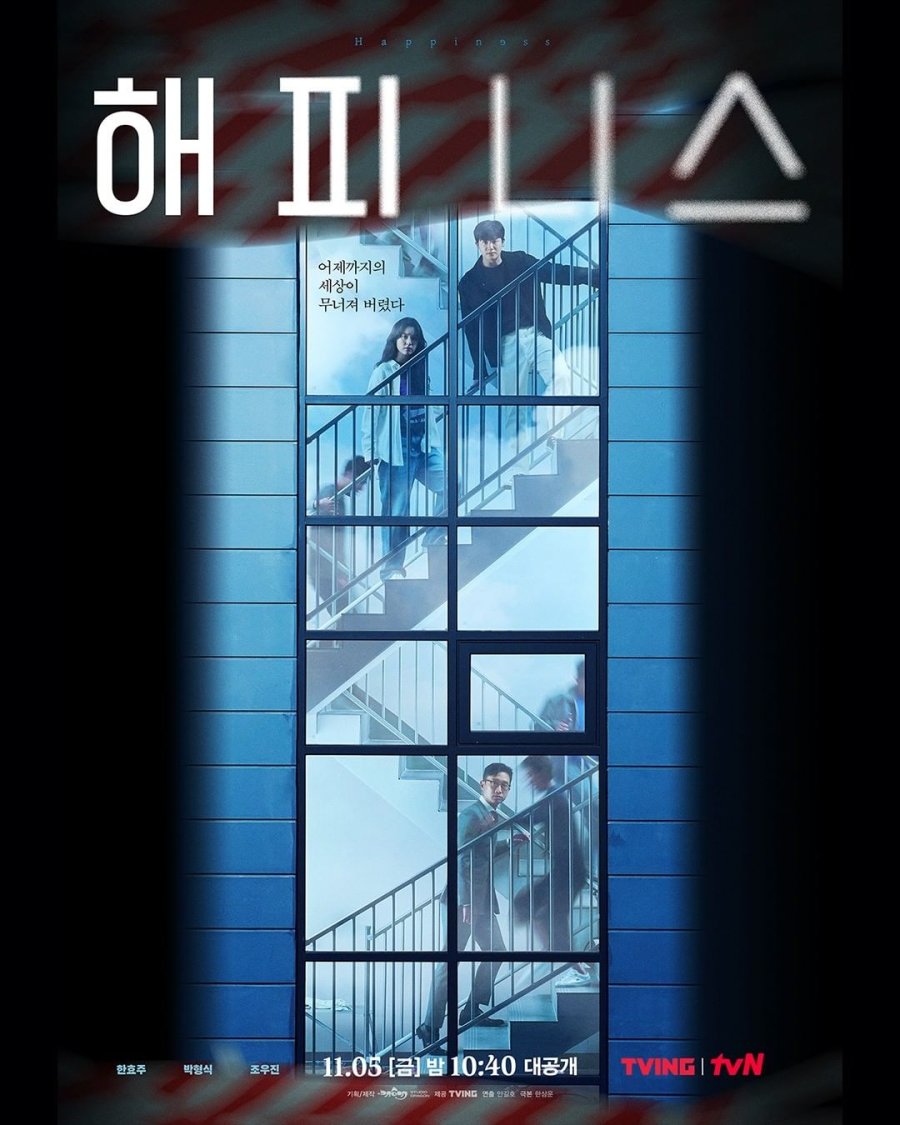 Happiness
Synopsis: A new type of deadly virus spreads throughout the city, and an apartment building where people from different classes live, is sealed off. With the fear of the virus and the conflicts of the different classes, the residents have to spend and survive in the new habitation. Yoon Sae Bom (Han Hyo Joo) is very quick on decision and judgment. She did not grow up in a good environment. She wants to live comfortably in the complicated world, but she is righteous and can't stand injustice. Jung Yi Hyun (Park Hyung Sik) is a police detective, who is mainly in charge of violent crimes. He used to be a baseball player but had to quit due to a knee injury. He struggles to protect people from the danger in the apartment. Han Tae Seok was an information agent while serving in the military, and after being discharged, he worked as an executive at a pharmaceutical company. He is the perfect person for a position dealing with infectious diseases.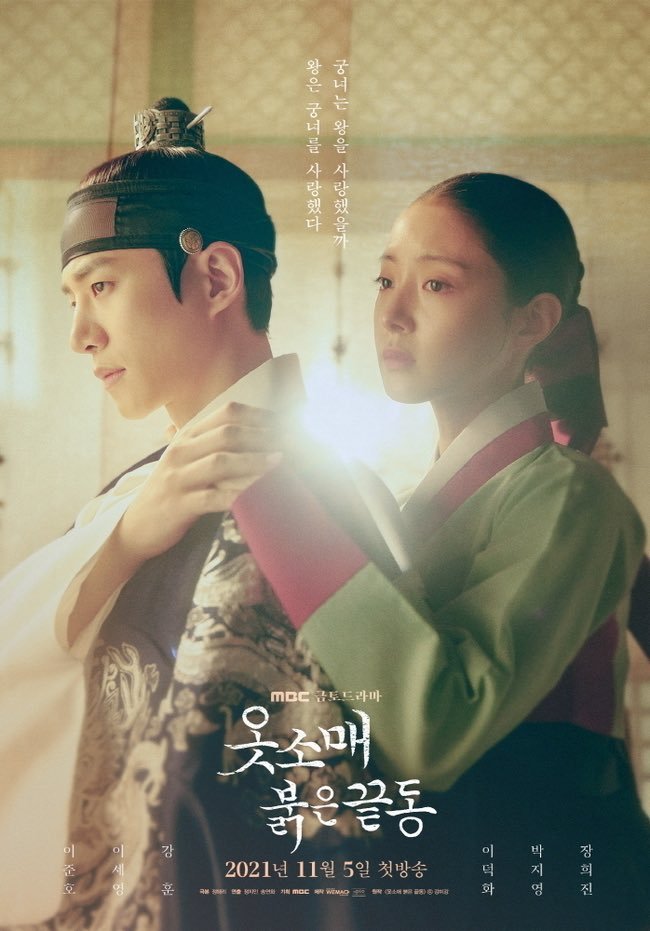 The Red Sleeve
Synopsis: In Korea during the first half of the 1700s, Yi San (Lee Jun Ho) is an aloof and perfection-loving young prince. His father's killing haunts him, although it leaves him in the position to take the throne once his grandfather – the cruel and ruthless current king responsible for Yi San's father's death – dies. He has resolved to become a benevolent monarch who will reform the law when he eventually takes the throne, but the way his father was killed has scarred him emotionally. At court, he meets a young woman named Sung Deok Im (Lee Se Young). Yi San falls in love with her and tries to convince her to become his official concubine. But Sung Deok Im is strong-willed and free-spirited. She is also intelligent enough to understand that becoming a royal consort to the future king is a prestigious role, but one that would restrict her freedom and likely bring her little in the way of joy. But Yi San's love for Sung Deok Im is true, and she starts to understand that forming a union with him could ultimately benefit his troubled realm.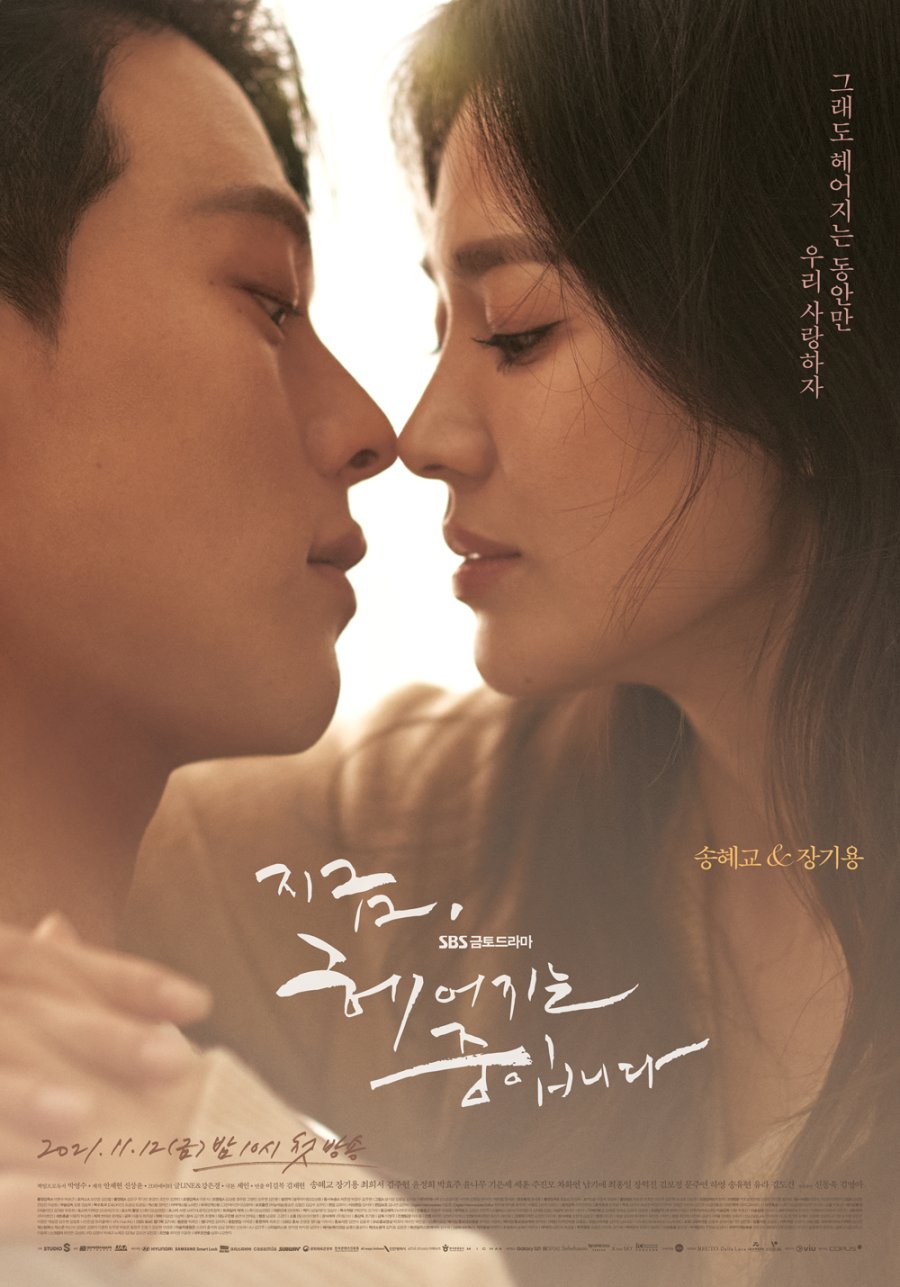 Now, We Are Breaking Up
Synopsis:
As the design department's team leader of one of the nation's top fashion companies, Ha Young Eun (
Song Hye Kyo
) has made quite a name for herself in the fashion industry. Beautiful, trendy, and intelligent, Young Eun loves her work and she's good at what she does. But when it comes to relationships, things are a bit different. Pragmatic to a fault, Young Eun often comes across as cold-hearted, as she prioritizes stability over all else. Content in both her work and her life, Young Eun has never really been bothered by the fact that others might see her as cold. But when she meets Yoon Jae Kook (
Jang Ki Yong
), a popular freelance fashion photographer, things take an unexpected turn. The living definition of the perfect man, Jae Kook is wealthy, handsome, and intelligent, but that's not what catches Young Eun's attention. There's something more to Jae Kook that Young Eun just can't seem to ignore. As if in a dream, Young Eun and Jae Kook find themselves falling for each other. But not all fairy tales have a happy ending. Is theirs a story that will end in heartbreak or will they manage to find their own version of happily ever after, after all?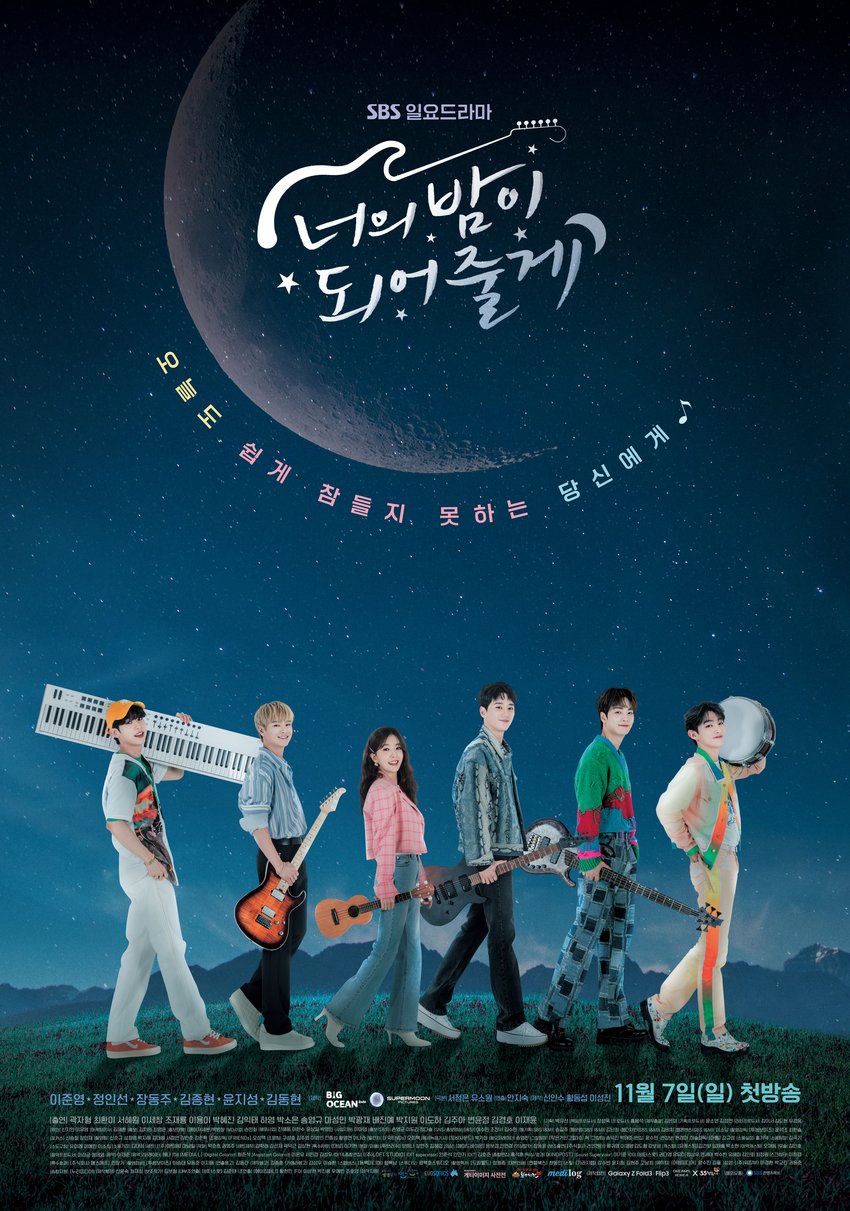 Let Me Be Your Knight
Synopsis: The drama will be a story of romance and healing between one of the world's greatest idols who is suffering from somnambulism and the doctor who is secretly treating him. Yoon Tae In (Lee Jun Young) is an untouchable idol star who is loved all around the world, and a musical genius who believes he is the center of the universe. *heroin drama ni yang berlakon Welcome to Waikiki season 1 if korang tak perasan
🌸🌸🌸🌸🌸🌸🌸🌸🌸🌸
All of the above belum kesemua lagi tau 😅 still ada a few webdrama yang tengah on-going jugak yang Anis tengok and mostly available on YouTube so mudah je sekarang kalau nak banding masa sekolah dulu susah betul nak tengok any webdrama yang best 😪 sorry anyone yang expect anis nak review or kasi snippet on progressing each drama tu ke apa since most people kan tak suka if ada spoiler so better that way letak sinopsis 😙 yang boleh share is drama yang anis tak sabar sangat tunggu: Happiness!
Tengok jangan tak tengok, serious menarik and Hyo Joo's acting aihh 🤏🏻🙌🏻